Eighth Grader Arrested After Threatening To Kill LGBTQ People, Minorities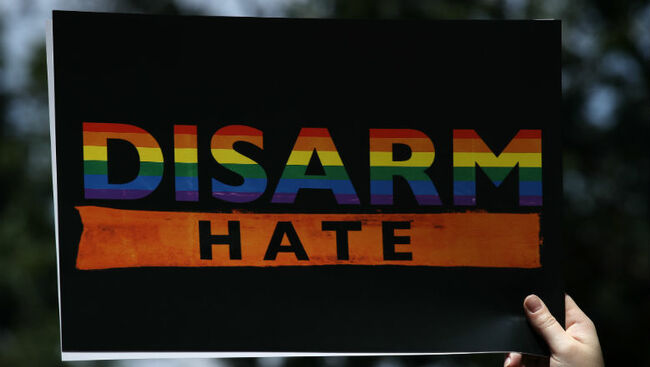 Hate is alive and strong — even for teenagers. Miami Herald reported that an eighth grader in Florida has been arrested and charged with a felony after allegedly making violent threats against LGBTQ individuals and other minorities in a group chat.
As per the outlet, 13-year-old Adam Calvo, a student at Leewood K-8 in Southwest Miami-Dade, was questioned by police on Thursday (September 18) just a day before he sent the messages. Fellow individuals in the chat reported the alarming messages to the authorities and school officials. "Wanna hear what is oppressed? My shot gun ammo because I am wasting it on minorities like you," he reportedly wrote in the exchange. "Do you think I won't hesitate to shoot you? Well guess what buddy, I wouldn''t."
Calvo went on to acknowledge that he knew the threats would be taken seriously since he is "a straight white male," and continued on by admitting he was on his way to murder someone. Additionally, he claimed "white lives matter too" and that he had military training. After being confronted by police, the teenager claimed that he copied and pasted the messages. He was later transported to the juvenile assessment center and charged with one count of writing threats to kill. He is set to appear in court next week.
Meanwhile, Miami-Dade County Public Schools officials deemed the threat non-credible, but the institute's principal, Bart D. Christie, still sent out a notice to all pupil's parents. "Legal and administrative consequences will be at the forefront of these matters, no matter how small or large they may seem," the announcement read. "Miami-Dade County Public Schools does not condone behavior that disrupts the peace of mind or safe educational environment we work so hard to ensure. This incident serves as a reminder to speak with your child about the responsible use of social media."