Sandra Bernhard Says "Roseanne" Wasn't "Up To Par"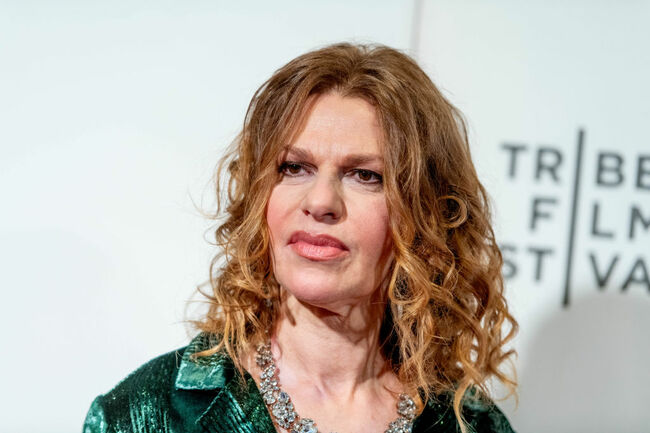 While preparing for an upcoming performance of her "Sandemonium" show in Washington, DC, outspoken comic actress Sandra Bernhard spoke about the cancellation of "Roseanne" to Houston.
The ABC television network announced Tuesday that "Roseanne" would not be back for a second season as previously announced due to a tweet-storm unleashed by the show's namesake.
According to ABC Entertainment President Channing Dungey, "Roseanne's Twitter statement is abhorrent, repugnant and inconsistent with our values, and we have decided to cancel her show."
That was in response to a series of racist and anti-semitic tweets from Roseanne Barr on Tuesday morning that began with an attack on Valerie Jarrett, an African-American woman who worked closely with President Barack Obama. In the now-deleted tweet, Barr referred to Jarrett as the offspring of Muslims and apes.
Bernhard, who starred on "Roseanne" as friend Nancy Bartlett, didn't hold back when asked about the development in an interview with PRIDE Radio's "Houston" Tuesday afternoon: "Miss Roseanne spouted off racist epithets this morning and the show has been cancelled."
When asked about what she thought of the reboot in which she appeared briefly, Bernhard said "I didn't think the show was up to par, frankly, and it was a reflection of total chaos and a message that made no sense and we are done with that."
Houston told Bernhard that Executive Producer & star Sara Gilbert, who plays Darlene on the series, tweeted to condemn Barr, Bernhard said: "I'm glad she finally stood up. She was the one who organized the whole thing to begin with. She's gay; she should have thought twice about it."
You can hear Houston's full interview with Sandra Bernhard below.
Bernhard is in Washington, DC on Friday, June 8th to help kick off the Capital City's LGBTQ Pride celebration with her variety show at the Shakespeare Theater Company. Tickets are still available here, sponsored by The Washington Blade.
"Sandemonium" features songs, comedy and more from Bernhard and friends. "It's smart. I think right now more than anything, we need intelligent voices out there," says Bernhard. "People want to hear the truth and they want to come to people like me, who not only tell the truth, but make things fun, funny, interesting, compelling, and entertaining."

Houston
Want to know more about Houston? Get their official bio, social pages & articles!
Read more