Pope Francis Tells Gay Man: 'God Made You Like This'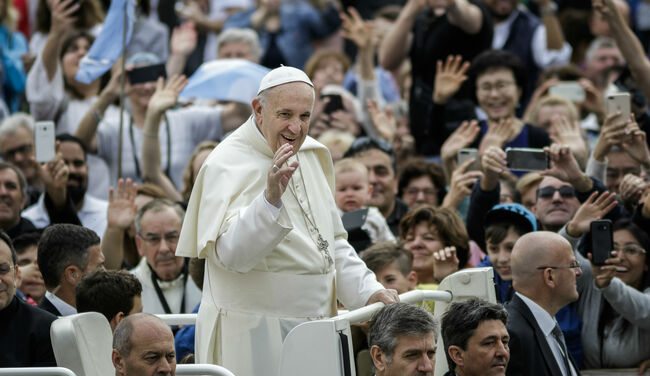 One victim of clerical sexual abuse has revealed that Pope Francis told him God made him gay and that he loves him just the way he is, as per a new report from CNN.
Earlier this week, Juan Carlos Cruz told the outlet that he spent three days with the Pope at the Vatican in April, where he revealed the Pope's feelings on his sexuality. "You know, Juan Carlos, that does not matter. God made you like this. God loves you like this," Cruz said of his encounter. "The Pope loves you like this and you should love yourself and not worry about what people say."
If accurate, it's a striking change from the teachings of the Roman Catholic Church, which is known for objecting homosexuality. Vatican spokesperson Greg Burke couldn't confirm the testimonial, telling CNN, "We do not normally comment on the Pope's private conversations." Juan Carlos was abused by Chilean priest, Fernando Karadimo, who was found guilty by the Vatican in 2011. Just last week, all of the bishops in Chile resigned over the scandal.