Has Demi Lovato Already Started Working On A New Album?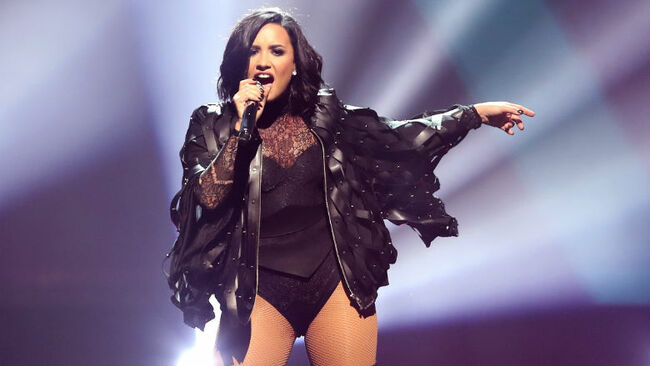 It's all up to you, Lovatics. On Thursday night (May 24), Demi Lovato took to Twitter to offer up an important update on the music front. Fresh off the debut of her new music video for "Fall In Line," her collaboration with Christina Aguilera, the former Disney darling unleashed a rather important proposal for her legion of fans.
Lovato's revelation started when the 25-year-old took to the social platform and tweeted, "You don't do it for me anymore," in reference to the mega-ballad from her 2017 LP, Tell Me You Love Me. Lovatics interpreted the simple message as a hint that the big-voiced diva would be releasing the track as her first solo single of 2018, but that simply wasn't the case. "And no that's not the next single… just my life right now," she clarified, before sharing the big news. "Btw wouldn't y'all rather have NEW songs from a NEW album and choose a NEW single from that?!"
In related Lovato news, the star is still gushing hard over her soaring dream duet with Aguilera, which will appear on the pop titan's comeback album, Liberation. In a recent interview with PEOPLE, the star was quick to reflect on her first memory of meeting her favorite ex-Mouseketeer. "I think the memory I'll always have of first meeting Christina is when I walked up to her, she screamed," the star reflected at the launch of her new summer capsule collection for Kate Hudson's Fabletics. "And I was like, 'I'm the one that should be screaming. It's you.' And she was like, 'I'm so excited to meet you!' Just, like, over the top in the most innocent, purest way possible."