Joe Biden Launches LGBTQ+ Family Acceptance Campaign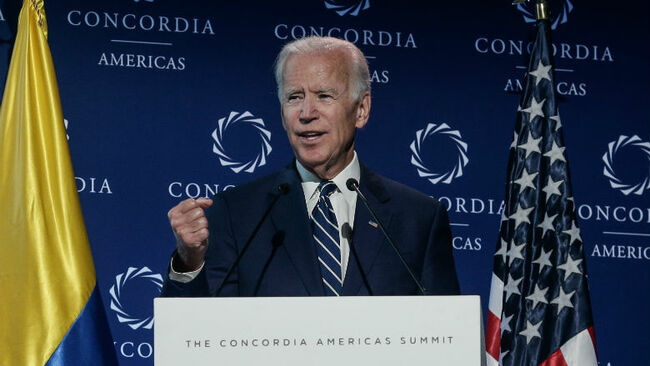 Former Vice President Joe Biden is still advocating for free love, as per the Tuesday (August 7) announcement for his "As You Are" campaign, which will focus on the importance of family and community acceptance among LGBTQ youth.
Back by the Biden Foundation, the campaign hopes to collect testimonial from LGBTQ+ youth, family members, educators and more in hopes "that they will serve to inspire, to create communities, to heal families, and to change the broader culture to ensure a bright future for all LGBTQ young people."
In an announcement video featuring Biden, as well as Cyndi Lauper, former NFL player Wade Davis, and a number of LGBTQ advocates, viewers learn of the advances that have been made for the community, but we still have a long way to go. While activist Shéár Avory reveals that "40% of homeless youth identify as LGBTQ," the Trevor Project CEO and Executive Director Amit Paley dropped an even bigger bombshell. "Gay, lesbian, and bisexual youth are five times more likely than their straight peers to have attempted suicide," he shared.
"I'm so proud to announce the Biden Foundation has launched this campaign," Biden said in a press release. "We'll use our resources to highlight the harms of family rejection -- and lift up research, best practices, and personal stories to powerfully show the significant value of family acceptance."
Scroll on below to learn more about the "As You Are" campaign!