Transgender Woman Shot And Killed In Possible Hate Crime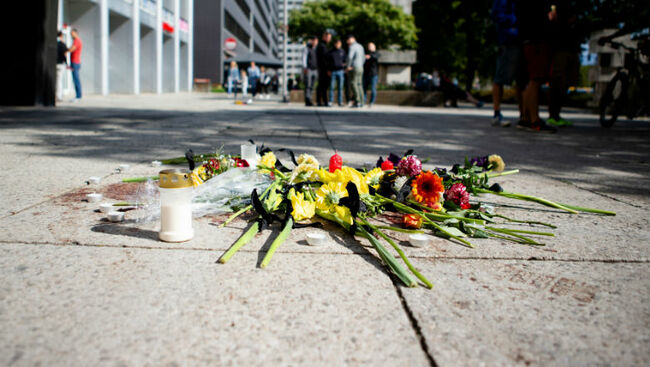 Anti-transgender violence has hit a new low with 20-year-old London Moore, a black transgender woman living in North Port, Florida, who was found dead by authorities on Saturday morning (September 8).
As NewNowNext reported out, Moore was found dead by police with gunshot wounds and LGBTQ advocates in the Florida area have told local media that they are pushing for the investigation to be deemed a hate crime. No arrests have been made in the case. "[Moore] the fifth person [to be killed] in Florida alone this year, so we see it's a huge crisis and needs to be addressed and talked about," Hal Trejo of All Rainbow and Allied Youth Inc., an LGBTQ nonprofit in Charlotte County, told NBC 2. As per the local news station, Moore's parents are "brokenhearted" by her death and hope her killer is found.
Moore marks the 20th known transgender American to die in 2018. The majority of this year's victims have been women of color from southern states like Louisiana, Mississippi, and Florida.
The HRC took notice of Moore's death in a blog post, which was published on Wednesday (September 13), emphasizing the growing violence hitting the trans community. "Moore's death follows a disturbing wave of violence that has shaken the LGBTQ community in Florida, claiming the lives of at least four transgender women this year," the post read.