Robyn Announces New Album 'Honey' — Her First In Eight Years
Robyn has announced her return to music with a new album.
It's called Honey — and it's slated to drop on October 26. The singer revealed the deets of her long-awaited follow-up, her first since 2010's Body Talk, on social media early Wednesday morning (September 18).
"I really can't wait for you to hear it. It's a personal album and there are so many things that happened throughout making it that it's really hard for me to explain in one go," the Swedish songwriter said in a video message shared to Twitter. "I think the best way is for you to listen to it."
See the announcement and album artwork below: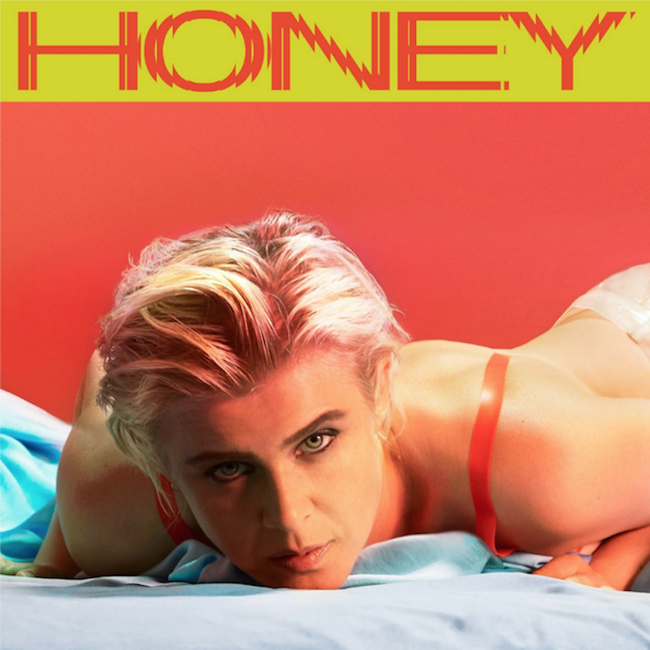 Robyn first signaled her comeback earlier this year with title record "Honey," which premiered on the final season of HBO's Girls. She later followed with the album's lead single "Missing U" in August.
Collaborators featured on the 39-year-old's upcoming eighth full-length include longtime music partner Klas Ålund, Zhala, Metronomy's Joseph Mount, Adam Bainbridge of Kindess.
The dance-pop songbird began working on the record on her own, a music-making method which allowed her to be more sensual. In describing Honey to Pitchfork, she called the work "this sweet place, like a very soft ecstasy."
She continued: I danced a lot when I was making it. I found a sensuality and a softness that I don't think I was able to use in the same way before. Everything just became softer."
Photo: Getty Images/Konichiwa & Interscope