Bruley, The Cute Dog From 'Queer Eye,' Has Died From A Heart Attack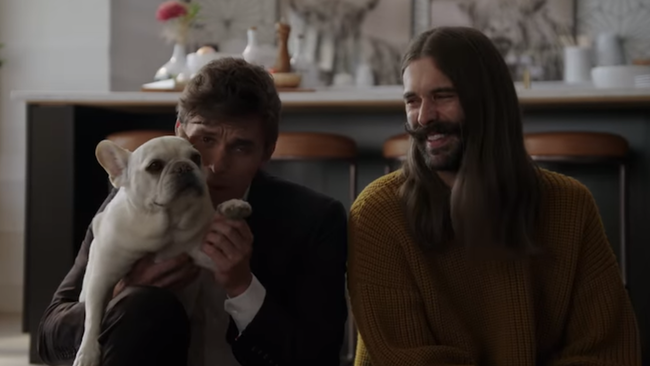 Sad news for Queer Eye fans and dog lovers alike.
Bruley, the French bulldog who won our hearts over on the show's second and third season, died of a heart attack. The series' producer Michelle Silva, who owned Bruley, broke the devastating news in an emotional tribute to the pooch on Instagram Thursday (October 3).
"My whole heart. My love bug. My best friend. My constant. My soul mate. My everything. I brought him home when he was 9 weeks old on a rainy day in New York City. Ten years later on a rainy day in LA, he passed away in my arms on my bedroom floor," Silva wrote alongside a picture of her with the puppy.
"Bru had been suffering from heart problems, and an instant heart attack was a possibility," she revealed. "He just had too much love and heart for his physical body. It all happened so fast, but I held him as he took his last breath, and I was able to tell him I loved him the very most."
Bru, who starred in 16 episodes of the Netflix series, became a popular personality in the last year of his life, boasting over 294,000 followers on Instagram. He also developed a bond with the show's cast, who shared this touching tribute on the show's Twitter account: "RIP to our dear bru bru! Each time we returned to our loft in Kansas City you were always there to greet us and that brought us so much joy. We hope you have an endless supply of treats to munch on."
Rest in dog heaven, Bruley!