Red Cross Aiming To Lower Blood Donation Restrictions For Gay/Bisexual Men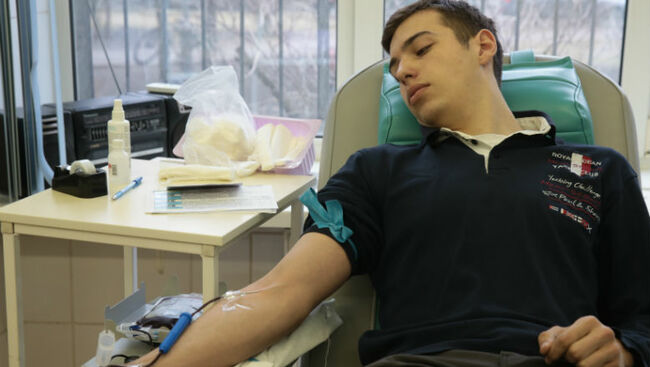 The American Red Cross is looking to change their blood donation restrictions for gay and bisexual men.
As per reports, the organization is asking the Food and Drug Administration to consider changing the regulations that bans men from donating blood for one year after sex with another man. That rule arrived in December 2015 after the indefinite ban on men who have had sex with other men, as well as transgender women. On Thursday, (November 21), the Red Cross announced that it recommending a three-month ban instead, which is the same policy that's used in Great Britain and Canada.
"As a scientifically-based interim step, the Red Cross encourages the Food and Drug Administration (FDA) to consider reducing its deferral time for men who have sex with men (MSM) from twelve to three months while further options are evaluated for the United States," the statement read. "This is consistent with policy changes made by several other countries including Canada and Great Britain. We also strongly support the expanded use of new technologies to work toward elimination of donor eligibility questions that would no longer be necessary."
Elsewhere in the statement, the organization asked advocates and stakeholders to join in on what they deemed an "important dialogue around the existing deferral policy and pathways toward achieving our goal, while recognizing the need to always maintain patient safety." "Together, we will work toward an inclusive and equitable blood donation process that treats all potential donors with equality and respect, and ensures a safe, sufficient blood supply is readily available for patients in need," the statement concluded.
Photo: Getty Images