Miley Cyrus Gets 'Modern Mullet' Haircut From Her Mom: See The Footage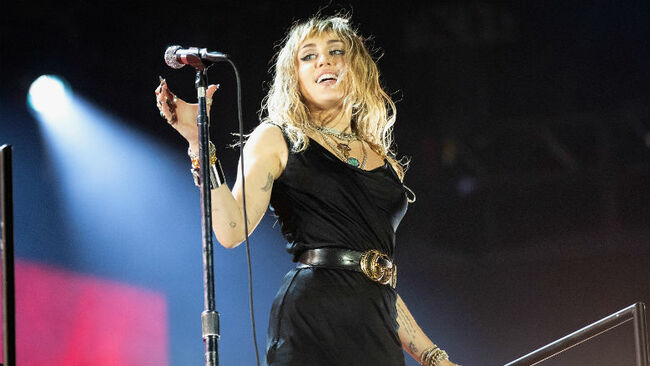 Miley Cyrus is still on the mend from her vocal surgery, but the pop titan seemingly wants to kick off the new year on a new note and what better way than by rocking a new hair 'do.
On Monday (November 25), Cyrus took to Instagram to unveil her brand-new cut and it's been coined a "modern mullet" by celebrity hairstylist Sally Hershberger. "Miley wanted to go more punk. She wanted something edgy," the stylist told E! News. "We went with a modern mullet that she can wear sleek, but also wavy and messy. To get the edgy look, I precise-cut her hair with a pair of scissors and then used a razor to add definition."
Prior Hershberger's statements, Cyrus had shared footage of her mother, Tish, chopping off her blonde locks in what looks like a house bathroom in honor of her 27th birthday, which she celebrated on Saturday (November 23). It seems as if her mother's doing and Hershberger's work collectively resulted in the new punk 'do. "We all loved the cut. It was just the right vibe," the stylist continued of the singer's new look.
While Cyrus was treated to a new haircut, the rest of her birthday celebration was rather quiet. Because she's set for weeks of vocal rest, she rejoiced in a "silent birthday," as per her Instagram Story. "Thanks to my friends and family who made it so special!" she captioned a shot of her blowing out birthday candles with a crown on her head.