Troye Sivan Wants Fans To Share This 'Gonna Tell My Kids' Meme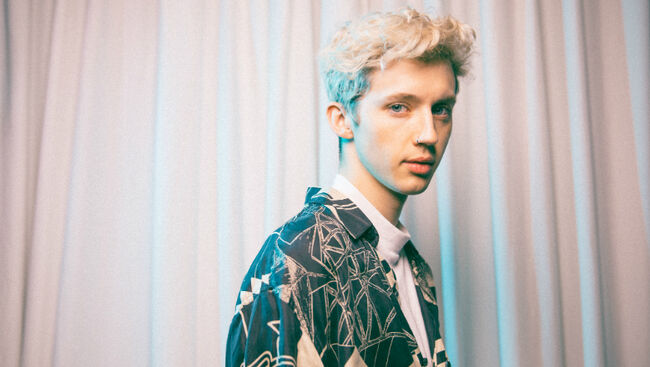 Troye Sivan knows all about meme culture and he's become part of the latest "gonna tell me kids" meme movement, which sees users rewrite history by pairing historical figures with cultural stars.
In Sivan's case, a Twitter user decided to pair the Australian pop star, 24, with a photo of actor Timothy Chalamet, 23. Unsurprisingly, he welcomed the comparison, responding to the tweet by writing, "Please do."
This isn't the first time that Sivan has drawn comparison's to Chalamet. In fact, when Chalamet's name was making the rounds for his critically-acclaimed performance in Call Me By Your Name, the singer admitted that he would have loved to audition for the role of Elio, the character that the actor portrays. "I think that it 100 percent was made for Timothée Chalamet, but I would have at least auditioned for Call Me By Your Name," Sivan told PopCrush. "That would've been fun to have a go at that. It was such a beautiful book and movie."
Sivan has his own acting credits, of course, after working on X-Men Origins: Wolverine as a young boy and, more recently, Boy Erased. "I really feel like that was the first time, pretty much ever, that I've looked at a character and been like, 'I 100 percent relate to that person,'" Sivan continued in the interview. "Like every single thing, even down to his body type and the way that he looks. It's so strange. I look at his body and I'm like, 'That's my body.' Like skinny, small little nipples, pale. Like everything down to the nipples, it's me."
Photo: Wendy George for iHeartRadio