For the first time since Mickey's Very Merry Christmas Party at Magic Kingdom Park, Disney World has a new nighttime holiday party: Disney Jollywood Nights at Disney's Hollywood Studios! Each night of this limited-run event, you get to step into the glitz and glamor of Hollywood in a time gone by. Upon entering, we're handed a party lanyard and greeted with a DJ spinning fresh holiday beats as you're surrounded with sophisticated holiday celebrations at every turn.
It's truly an overwhelming experience as you take it all in, deciding which fun thing to hit first: parties, rides, shows or food! Fortunately, the event runs select nights from 8:30pm - 1am, so there's lots of time to experience the things that matter most to you for the holidays. We decided to focus on the shows and rides, as this is a limited-ticket event, rides are practically walk-ons! There's so much to see and do, you really need to be selective. Check out our Instagram highlights for more about all our great experiences below.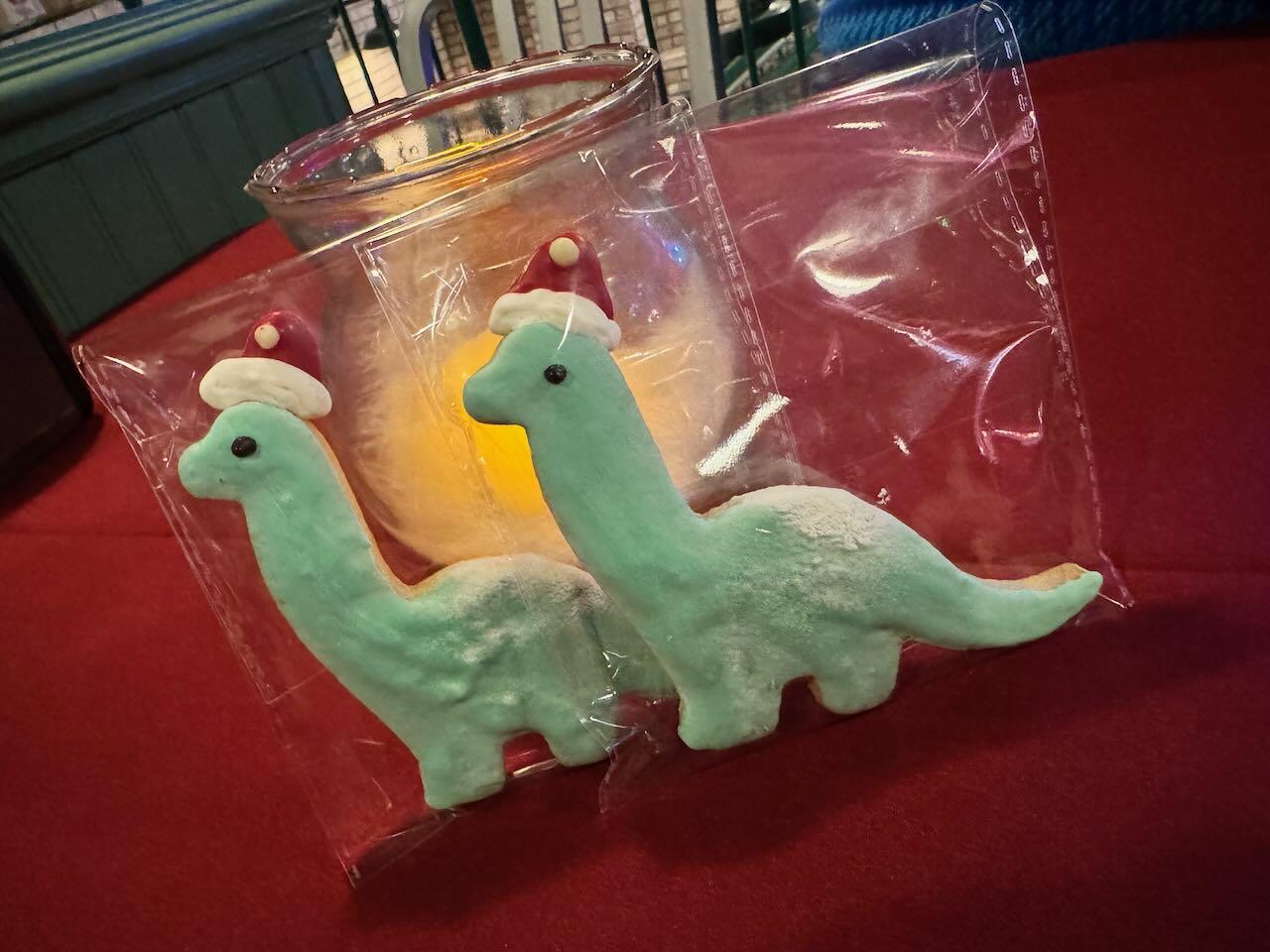 OH MY GERTIE! These tasty mint cookies were perfect to get us in the holiday mood!
This is the point where I say before all else... no matter what you see going on around you... you MUST go see "Disney Holidays In Hollywood"! It's an all-new stage show that takes place at the Theatre of the Stars on Sunset Boulevard. You get to be part of the live studio audience of a pretend classic live TV holiday special, and it's hosted by the one and only Kermit & Miss Piggy!! YES, The Muppets are here and it's all we could ask for in a holiday show. In their holiday best, Piggy & Kermit host a "live tv" variety special filled with song and dance and a special appearance by Mickey and Minnie! It's a fabulous trip to the golden era of TV holiday specials, perfectly fitting for a show at Disney's Hollywood Studios.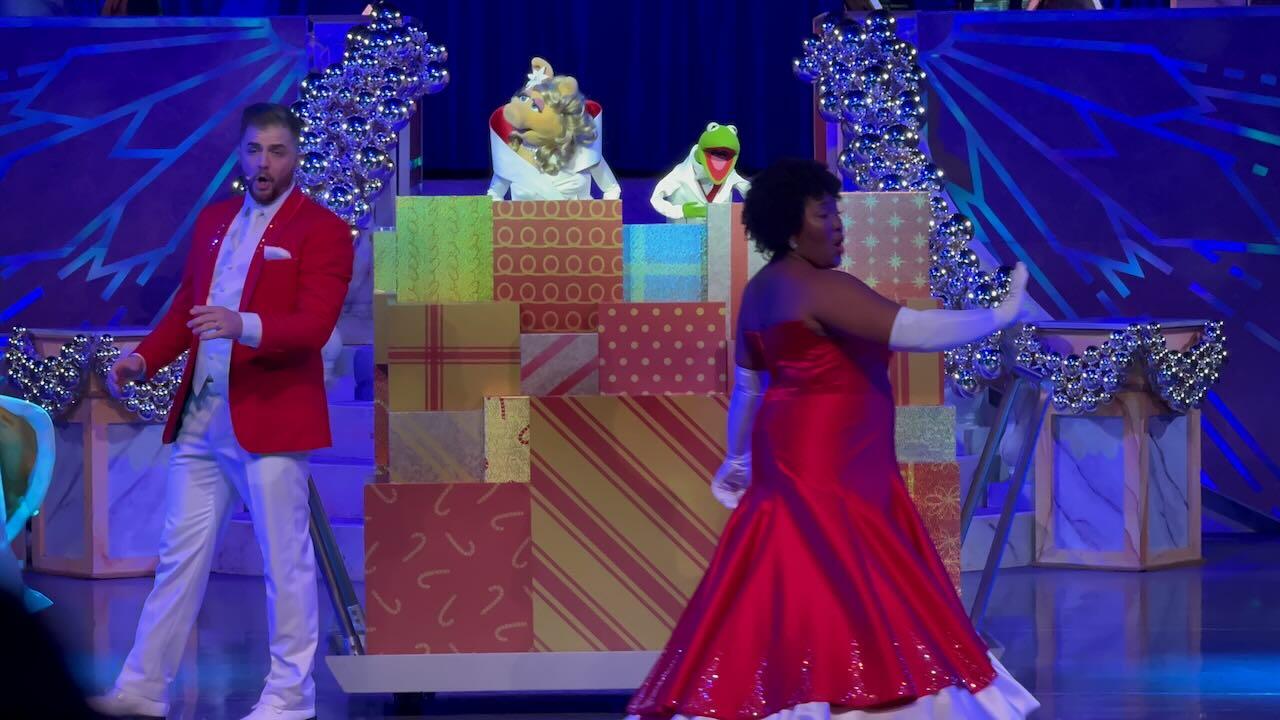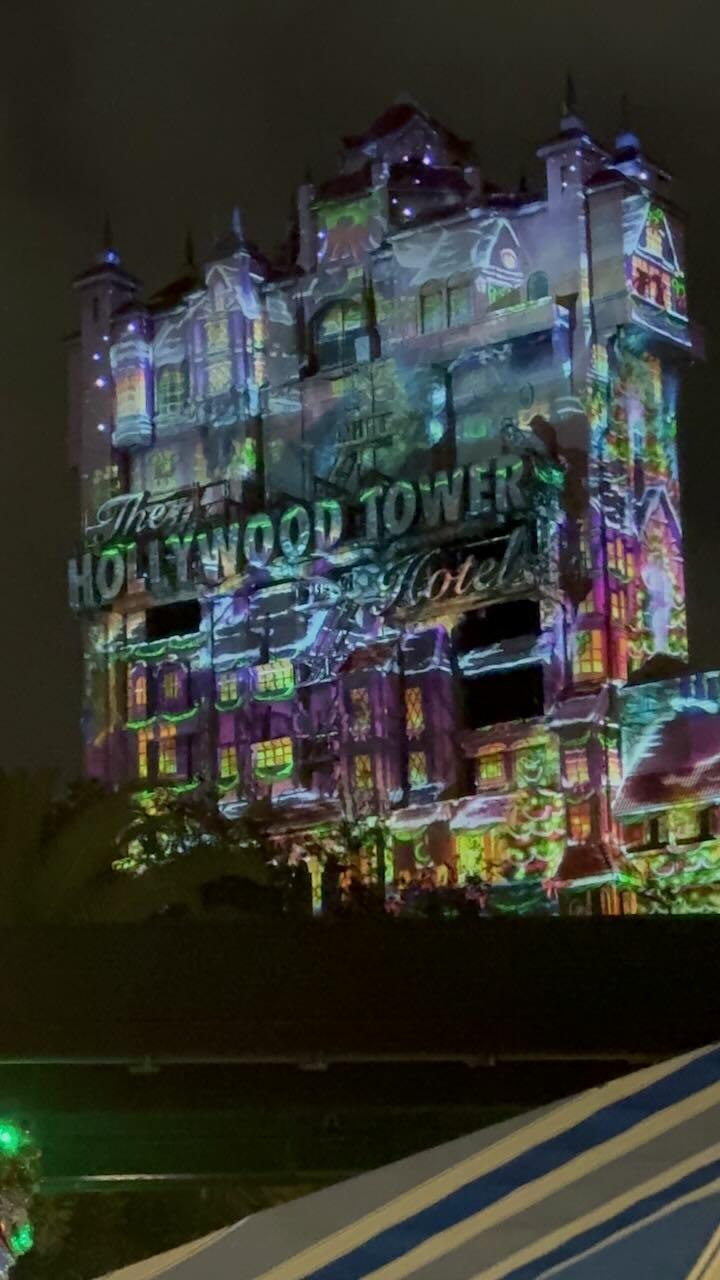 If you know me, you know I'm a ride fan and one of my favorite rides at any Disney Park is "The Twilight Zone Tower of Terror!" We dropped in for a no-wait ride, and after our escape from The Twilight Zone, we were treated to one of the most fabulous street parties: the Twilight Soiree at the Tip Top Club. This was an "other-worldly" music ensemble group keeping a lively beat in the courtyard of the Hollywood Tower Hotel. It was well-attended and filled with people dancing and having a great time! One of the best adult drinks of the evening is located over in this area at the Tip-Top Club bar. We had a delicious drink called "The 5th Dimension Royale". It's Teremana Blanco Tequila, Cointreau Liqueur, Desert Pear, Agave Nectar, and Lime Juice topped with Domaine Ste. Michelle Brut and garnished with a dehydrated Blood Orange wheel. It was the perfect cap on our trans dimensional trip through The Twilight Zone.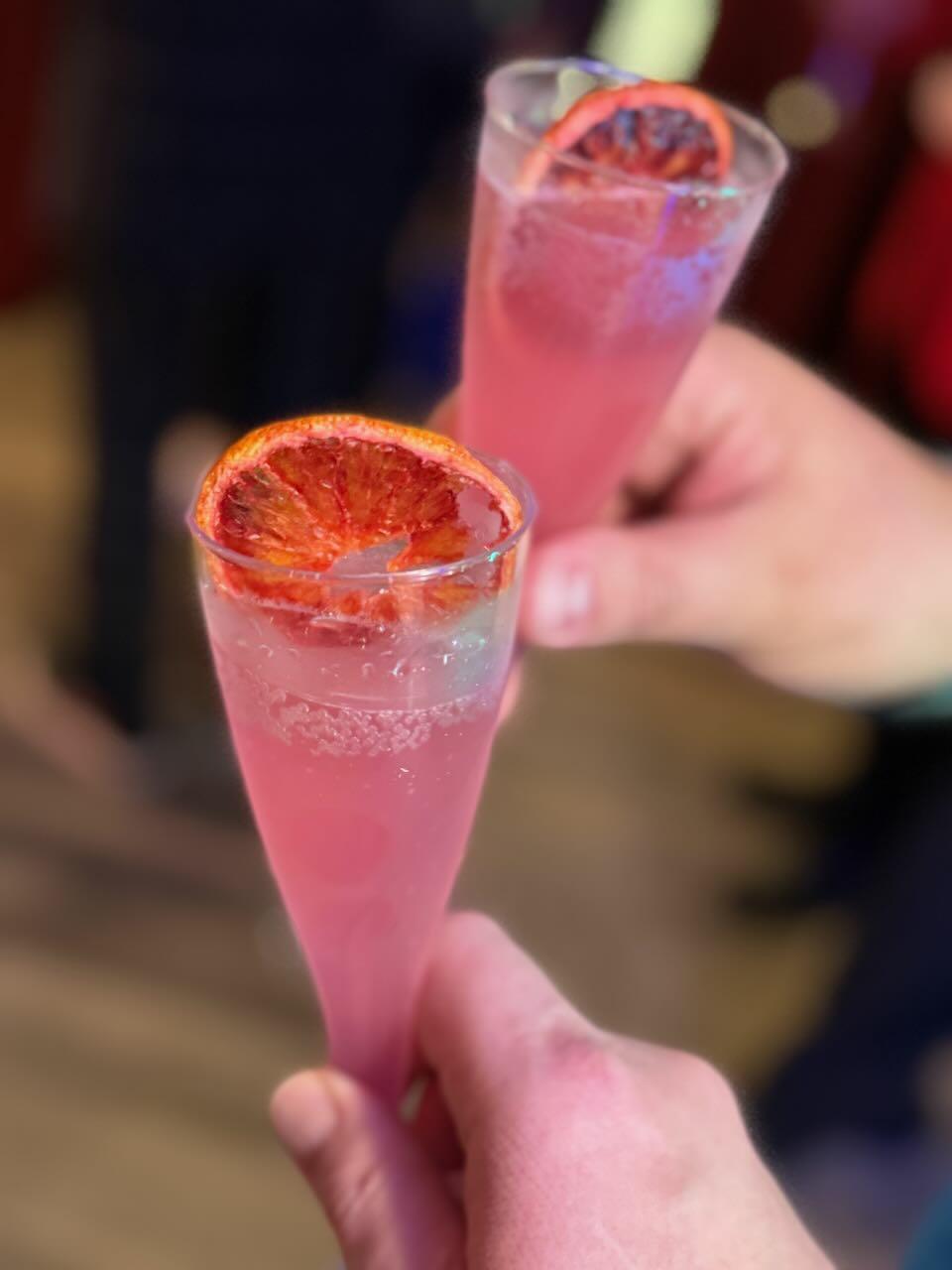 Since we did want to focus on rides... we had no trouble at all signing up for a Virtual Queue for "Star Wars: Rise Of The Resistance" inside the Star Wars Galaxy's Edge section of the park. When our queue was called, we walked over and got in line - a line that seemed long at first but sped right along. We didn't wait more than 10 minutes before we were captured by the First Order and then rescued by the Resistance! It was less crowded in Galaxy's Edge during the event, so we took good advantage of that opportunity!
HOT TIP: Make sure you go to Star Wars Galaxy's Edge! "Rise of the Resistance" utilizes Disney's Virtual Queue during this specially ticketed event, which you can reserve for free starting at 8pm on the event night. When you're done riding, check out the Cantina! This usually perpetually busy bar had wide walk-up availability to pop in and experience the themed experience. On a normal park day you might have quite a wait, if there's availability at all as The Cantina typically fills to capacity during the day.
On our walk back from Galaxy's Edge we came upon my favorite street party of the event: Holiday Fiesta en la Calle! The corridor by the ABC Commissary was filed with hot Latin beats from end-to-end creating a literal party in the street! We had so much fun watching the band perform and watching party goers dancing the night away. I, however, cannot dance...but I was plenty happy to be a spectator.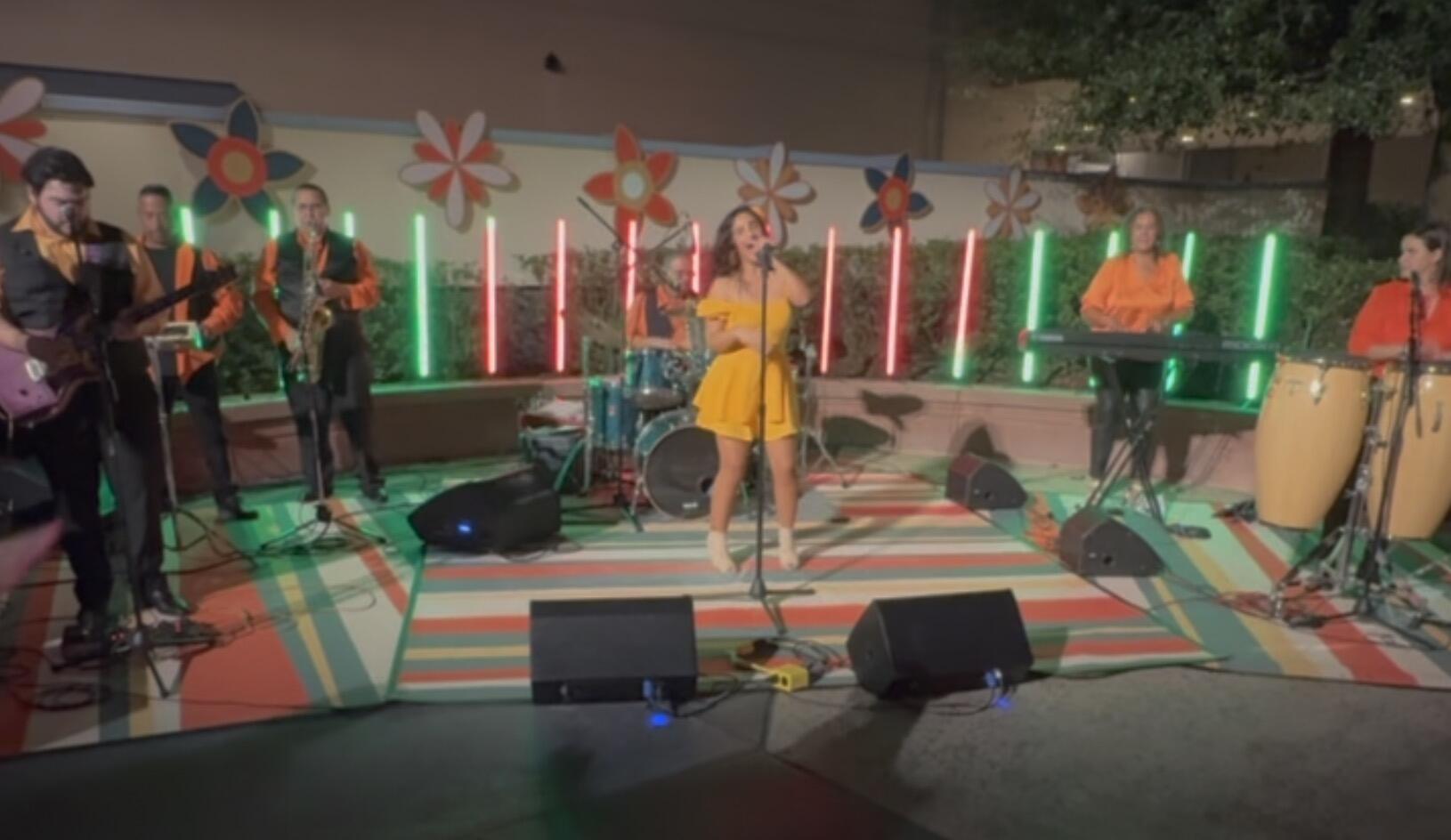 If people-watching is what you love, Jollywood Nights does not disappoint! Everyone is encouraged to wear their holiday glam best and guests did not disappoint!! We saw groups of friends trimmed out to the nines in top hats and canes and dresses that flowed for days. So many amazing outfits that people put a ton of effort into. Half the fun of this event is choosing the perfect evening wear... like you're going to a real Hollywood premiere on Christmas Eve! I highly encourage you to do the same. Just keep in mind it could be a bit warm... this is still Florida, after all!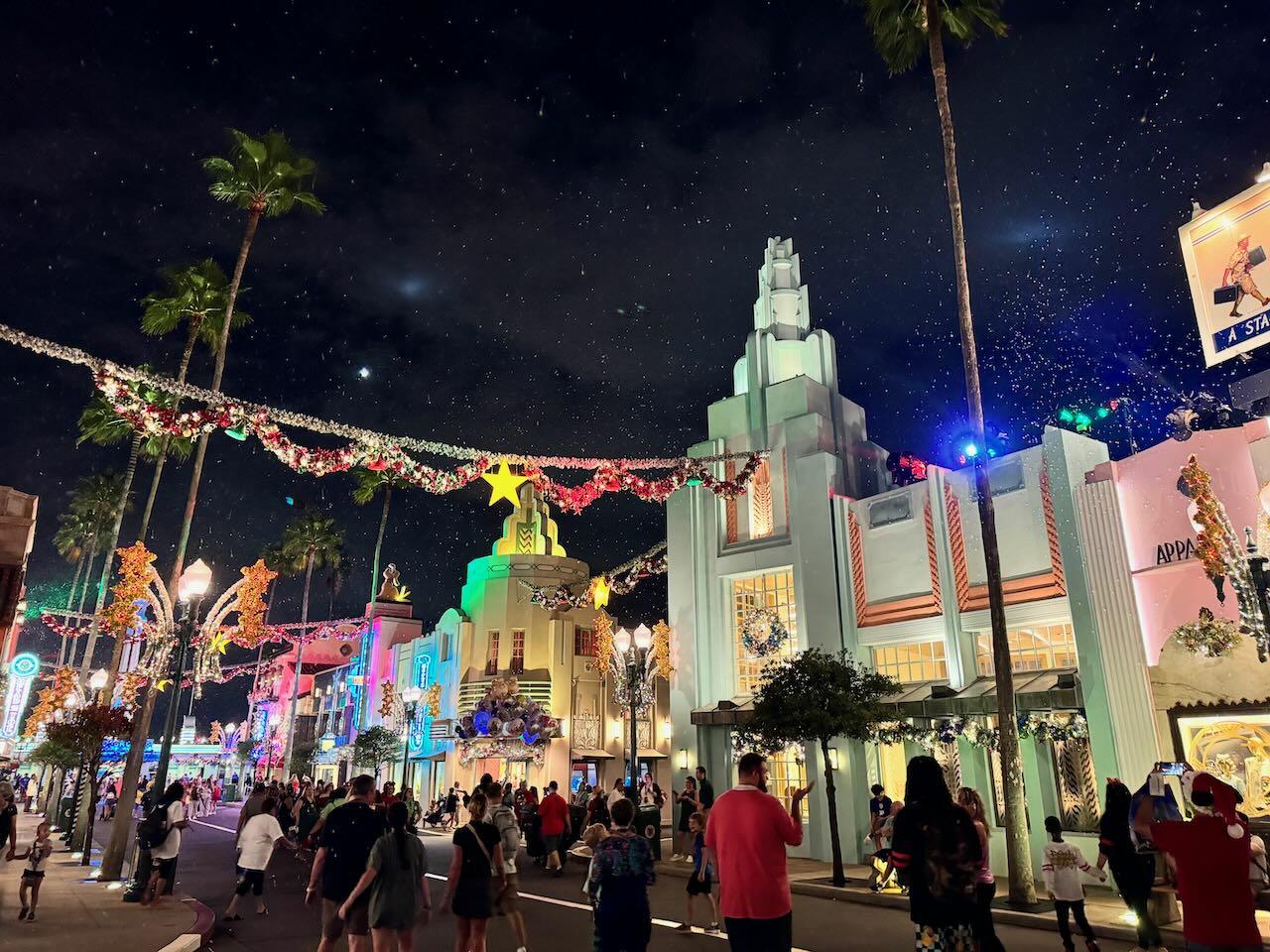 As we walked over to take a trip on the Rock N' Roller Coaster Starring Aerosmith, our stroll brought us down Sunset Boulevard where we were greeted with snowfall and an incredible holiday projection show on the Hollywood Tower Hotel. You may have seen this projection show before, but it really helped add to the Jollywood atmosphere, especially with the added snowfall!
Bouncing from party to party and ride to ride, we saw so many things going on it was hard to see it all! One thing is for certain: there's something for almost everyone. As we wandered through all corners of the park, it was clear that Disney Jollywood Nights is not to be missed if you're traveling to Walt Disney World this holiday season. There are only 10 nights for this event and several have already sold out. Make sure you get your tickets and go in with a plan. Focusing on rides and shows, we did everything we wanted to do and then some! It's really nice having a limited number of tickets available because Disney's Hollywood Studios has so many magical offerings. As mentioned earlier, even though the event lasts four and a half hours, there was still some stuff we missed so we may go back again.
Included with your ticket to the event is Disney's Photo Pass service meaning you will have all images from your evening on rides or character greetings saved to the My Disney Experience app for later download. There are also some special "magic" photos you can pose for that include special surprises. And for the most photogenic among us, there are some really cool animated photo opportunities within the Animation Courtyard section of the park including some cool red carpet moments you can't find anywhere else. Oh, and don't miss your chance to see Chip N' Dale in their Rescue Rangers outfits!! This 90's kid was living his best life.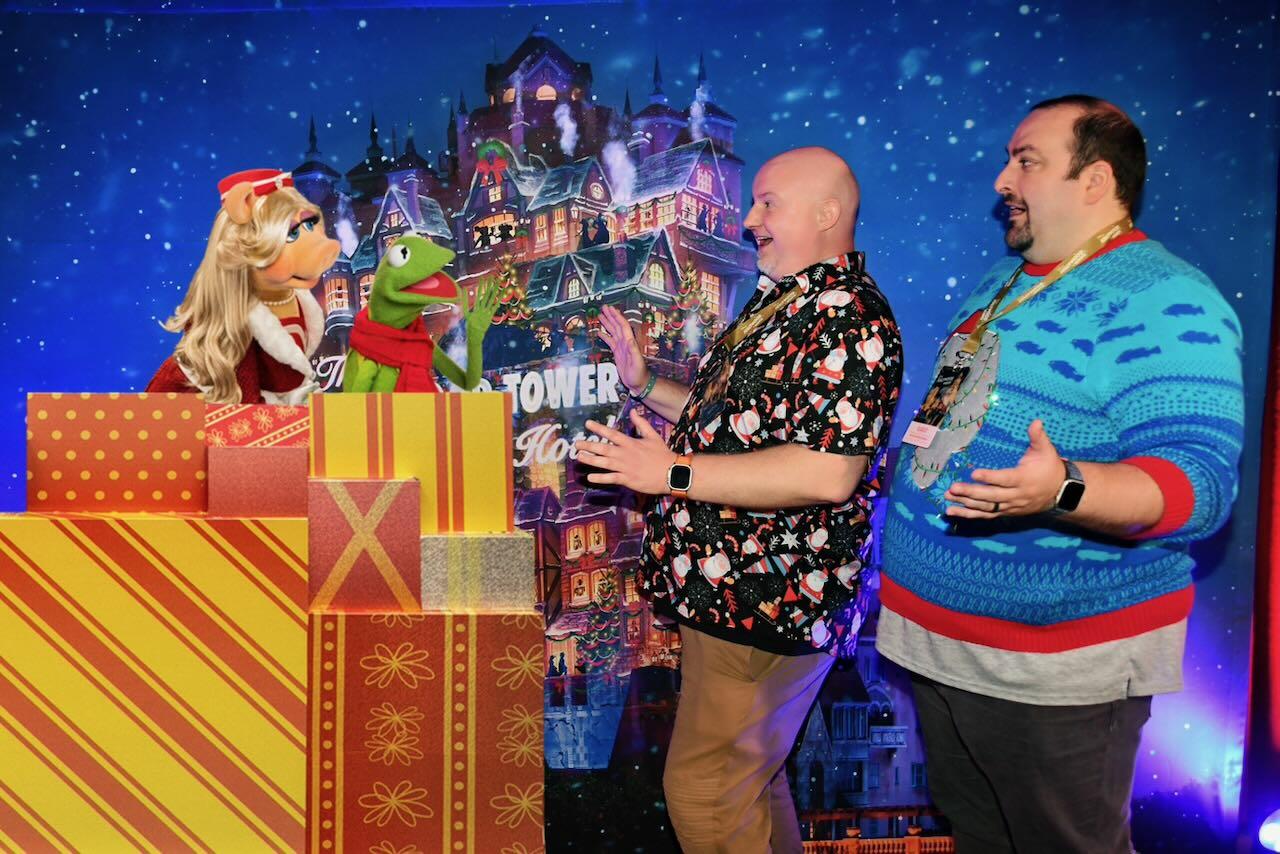 We had a great time exploring this new limited-time holiday event from Disney and we'd like to thank Walt DIsney World for inviting us out to experience the premiere night. Like I said, it's definitely something we will plan to attend in the future. Disney Jollywood Nights is special because is geared more toward adults and that's a group I think has been underserved by theme park holiday events.
The night ended with a bang at the return of Jingle Bell, Jingle BAM! If you had visited Disney's Hollywood Studios during the holidays before, you may remember this show that mixes fireworks, lasers and projections on the front of the Chinese Theater. Even though it had started to rain toward the end of our visit, we really enjoyed seeing the show and it's the most spectacular way to end a visit to Jollywood Nights as the characters from Disney's Prep & Landing search for Santa!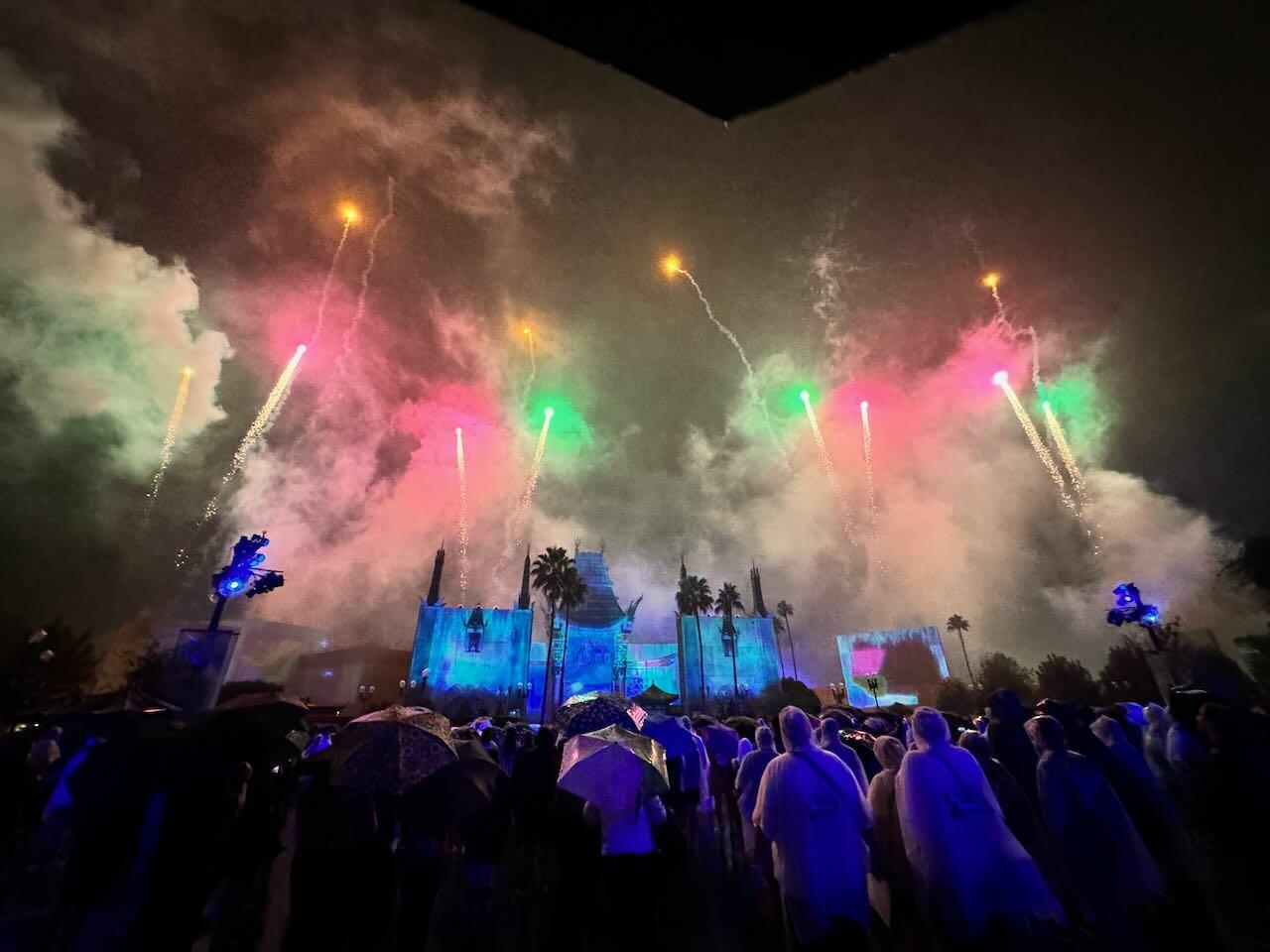 As we wandered one last time down Hollywood Boulevard toward the exit, there was one last surprise waiting for us as we departed... a set of coasters adorned with the Disney Jollywood Nights logo was handed to each guest! We thought that was a super nice gesture and a great memento to take home and use for the holiday as you sip on some eggnog with your family this season, reminding us of the fun we had on our glamourous trip to the holidays in the "Hollywood That Never Was...And Always Will Be."